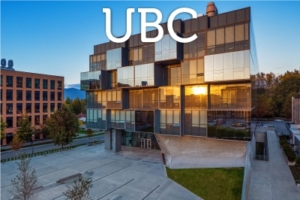 The University of British Columbia (UBC) is a global centre for research and teaching, consistently ranked among the 40 best universities in the world and top 20 public universities.
UBC is home to over 70,000 students on two main campuses, including approximately 18,000 international students from 150 countries.  These students are supported by 16,000 faculty and staff members across UBC's campuses in Vancouver and Kelowna.  UBC's annual budget is over $2.8 billion and the university received $625 million in research funding for more than 8,000 projects in 2018/19.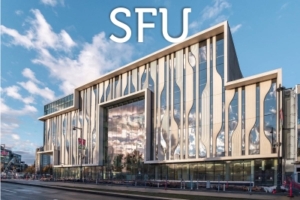 Ranked as Canada's top comprehensive research university for ten of the last eleven years, and with a vision to be Canada's leading engaged university, Simon Fraser University (SFU) is recognized globally for academic and research excellence.  SFU has three vibrant campuses in British Columbia's largest municipalities (Vancouver, Burnaby, and Surrey), and deep roots in partner communities throughout the province and around the world.
SFU today includes more than 150,000 alumni, 34,000 students, 6,500 faculty and staff, an $850 million annual budget, and over $160 million in research funding.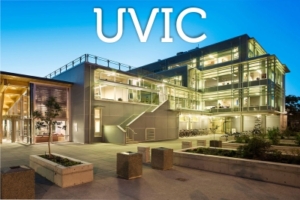 The University of Victoria (UVic) is recognized as one of Canada's leading universities and ranks among the world's best higher education institutions.  With over 25,000 undergraduate and graduate students and 5,000 faculty and staff, it is a research-intensive university committed to outstanding teaching, dynamic learning experiences for students, and research with vital impact.
With an operating budget of $641 million and research funding averaging over $100 million per year, UVic ranks among the highest universities in Canada in per faculty member research dollars and has been ranked #1 in Canada among all universities for citation impact by its researchers.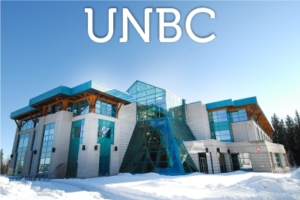 Located in the spectacular landscape of Northern British Columbia, The University of Northern British Columbia (UNBC) is one of Canada's best small universities.  Home to over 3,800 students and 800 faculty and staff, and with an annual operating budget of $116 million, UNBC's reputation as a destination university is growing.  According to the Times Higher Education Rankings, UNBC is in the top 5% of universities worldwide.
UNBC faculty are international leaders in their fields, focusing on social, economic, environmental and cultural issues that have an impact around the globe.  In 2018-19, the institution increased its research funding by 42 percent, the second-largest increase in its category in the country.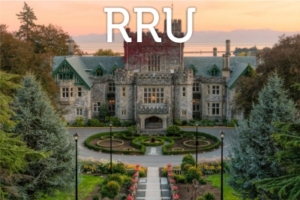 Located in one of Canada's most beautiful National Historic Sites, Royal Roads University (RRU) features an integrated Learning and Teaching Model which defines the university's approach to learning, assesses the effectiveness of their programs and is used in the design of new programs that incorporate RRU's distinctive learning and teaching principles.
RRU's applied research combines the very best of scholarship and practice, responding to emerging challenges in career, workplace and community and supporting continuous improvement by organizations and communities.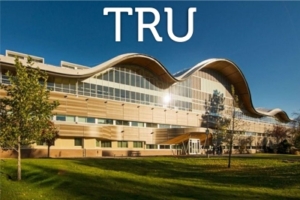 For 50 years, Thompson Rivers University (TRU) has taken pride in providing an excellent education to every student that comes to them from a wide variety of backgrounds and perspectives, at various stages of the learning journey.  Over 28,000 students study on TRU campuses in Kamloops and Williams Lake, or in distance or online courses and programs through Open Learning.